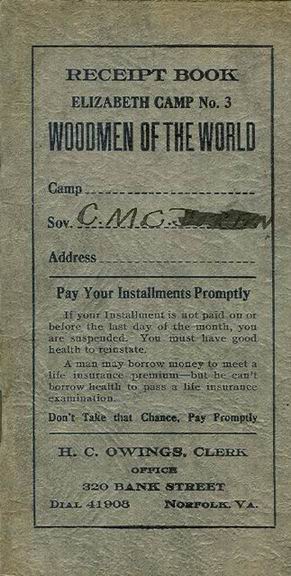 A 1931 receipt book for Woodmen of the World.
As of yet I haven't been able to find any information on the Woodmen,
but they appear to be part fraternal organization, part insurance company.
I also don't know the significance of Elizabeth Camp No. 3, or where it might have been.